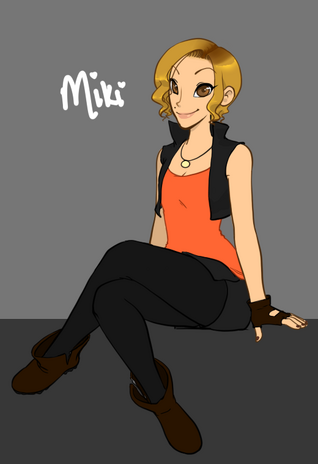 Full Name: Miki Uribe
Gender: Female
Age: 24
Occupation: Searching...
Faction: UG
Personality
Edit
Miki is bubbly and talkative. She gets a kick out of playing pranks and loves to tease. Cute things seem to work really well to distract her, so she can be a little scatterbrained at times. Pop is her favorite music and she loves to listen to it while running around town, having a little fun with parkour.
Dance \ Vibe style
Edit
Character Relationships
Edit

Funk Mafia

The UG

Banditos

Squares
Miscellaneous Information
Edit
Ad blocker interference detected!
Wikia is a free-to-use site that makes money from advertising. We have a modified experience for viewers using ad blockers

Wikia is not accessible if you've made further modifications. Remove the custom ad blocker rule(s) and the page will load as expected.