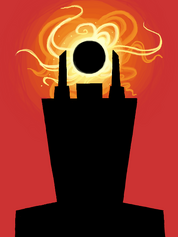 The
Solar Flare event
started in April 2012 and went on through September 2012. It was directly followed by the
Flashback Event
The Vibe had never been this chaotic since V-Day. Hazards include power outages, radiation, and radical vibe alteration. The seven months of vibe instability took a toll on all the citizens of Step City.
Below are some of the Solar Flare roleplay logs.Edit
Pages in category "Solar Flares"
Ad blocker interference detected!
Wikia is a free-to-use site that makes money from advertising. We have a modified experience for viewers using ad blockers

Wikia is not accessible if you've made further modifications. Remove the custom ad blocker rule(s) and the page will load as expected.