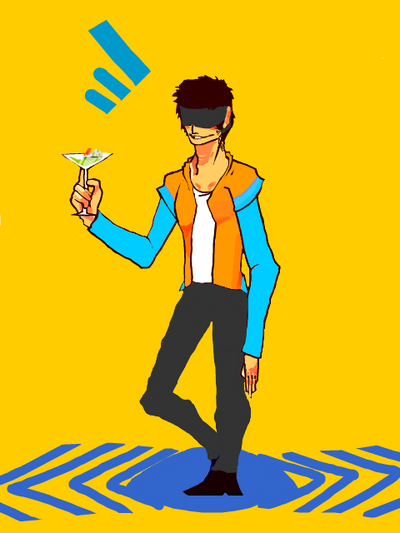 Full Name: André Walnut
Gender: Male
Age: 29
Occupation: Bartender/owner , 24/7 professional coconut catcher.
Faction: UG
MOST OF THINGS ARE STILL WIP FOR NOW . will update slowly
Personality
Edit
André's a pretty neutral guy. Modest and comprehensible, he won't drift for anything you may say, unless you're really trying to get into a fight.
Honest, he speaks off what comes to his mind. He definitely doesn't like slow answers, it will make he distrust you even more (being his worst defect), since he usually don't take people seriously, until he does really know them.
Good-humoured, he's really easy to get along. Besides the conversation thing, he's also really patient, being a plus.
When it comes off to his job, he put a lot of concentration in it, but he does have a lot of fun. It's what he adores doing and he would never change that for another thing.
Dance \ Vibe style
Edit
Miscellaneous Information
Edit